BILDCO Reinforcing Steel Services
BILDCO reinforcing steel services LLC is a subsidiary of:
ABU DHABI NATIONAL COMPANY BUILDING MATERIALS (PJCS).
Based in musaffah industrial Area, Abu Dhabi. BILDCO reinforcing steel services LLC offer an extensive range of reinforcing steel products and services in UAE construction field. Having the technical capability and capacity to supply any quantity for reinforcement steel for various types of projects, regardless of complexity or size. At BILDCO, we pride ourselves in our ability to innovate and adapt. With our client requirement and establishing a partnering relation with them to get the ultimate best possible solution for all parties.
As a growing company we continue to offer additional services. Some of these services include:
Why choose BILDCO Reinforcing Steel Services ​
BILDCO aims to become the universal leading supplier of affordable, high quality and environment friendly products by means of company values through self-reliance, dedication and team work. Our team is dedicated to work together to achieve company's goal within the time frame and best quality.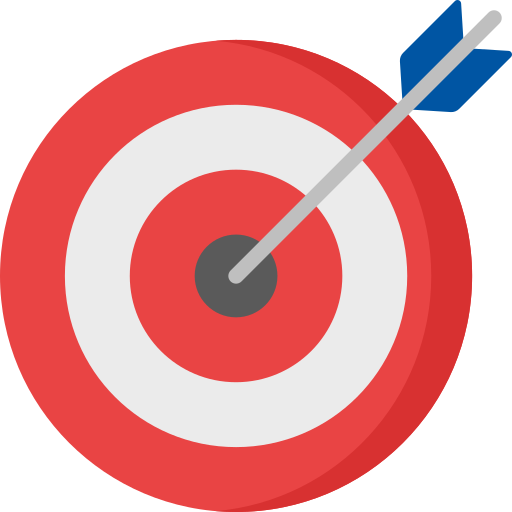 BILDCO has pledge to provide high standard quality products, high level service and satisfaction to the customer's first choice as a supplier of building materials. 
We value diversity, transparency, integrity, mutual respect, team work and continual development. We provide best values to customers through continuous improvement. We establish a system of people development. 
Deformed Reinforcing Bar (Rebar) – Class N
is used in a range of residential, commercial and infrastructure applications from reinforced concrete slabs to prefabricated beams, columns, cages and precast products. Deformed reinforcing bar complies with all relevant Australian Standards.
 is commonly used to separate mesh in concrete slabs and is used in a range of commercial and infrastructure applications. Plain round rebar has a range of applications from reinforced concrete piers, bored piles and footings to walls, beams, columns, slabs and precast products. 
We have the capability of providing both Metric and Imperial estimates using
our own takeoff program. Each takeoff is through and detailed as well as
summarized in any manner to fit the customers pricing needs.
Metric Threaded Bar – Rebar
are used for general purpose fastening in commercial and infrastructure projects. Metric threaded reinforcing bar is available in 12mm, 16mm and 20mm diameters, and lengths between 500mm and 900mm.
Wall Bars and Starter Bars – Reinforcing Bar
 are used to tie concrete or masonry walls to slabs and footings. Bildco wall bars and starter bars are available in 12mm and 16mm bar diameters and in variable dimensions. Table below features some of our stock sizes.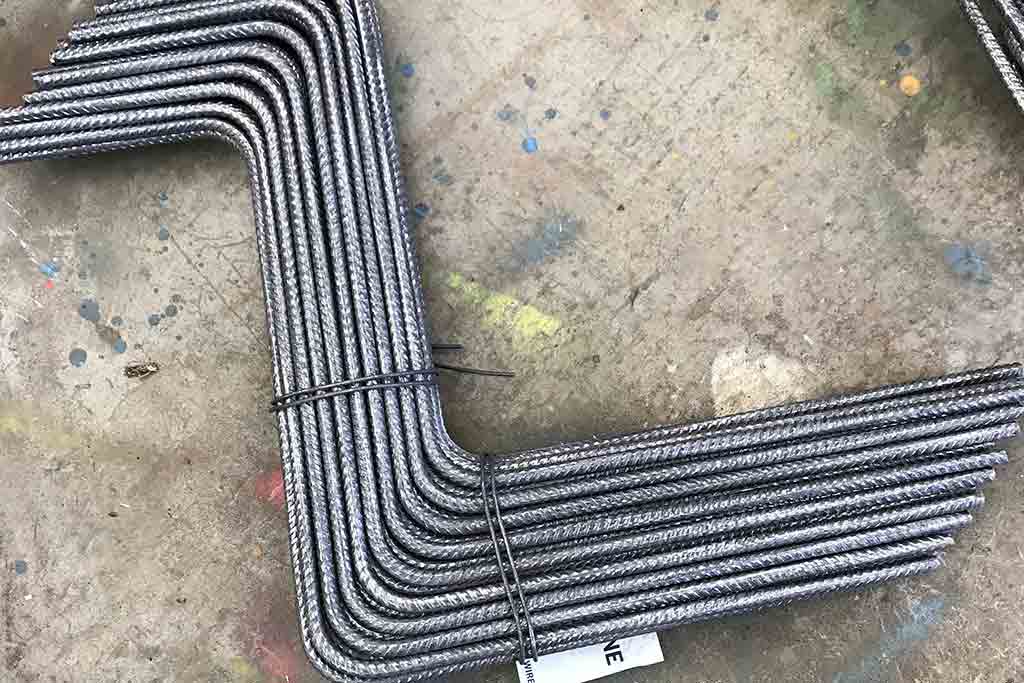 Footing Bars – Z Bar 250N
Footing bars – Z bar supplied by Bildco provides a positive connection between the concrete slab and the footing beam reinforcing. Bildco footing bars – Z bar is available in variable sizes in bundles of 25.
We have 40 years experience in Construction.
CUT & BEND DIVISION
BILDCO has an integrated factory for cut and bend reinforcement steel (both types ordinary steel and epoxy coated one) this factory is considered as one of largest cut and bend factories in middle east with a capacity reaches up to 12000 metric ton/month. In addition to that BILDCO has a highly skilled workforce with more than a minimum 5 years experience supported by one of the latest software technology (ARMA+) combining these two factors together helps BILDCO in fulfilling day to day production requirements which will reflect in our customer satisfaction. 
Wire Mesh Division
The Production process
The production process in this section begins with cold rolling wire rod. The specification of rolling machines were carefully put to guarantee that the quality of cold rolled wire does meet international standards. The fastest drawing machines with a speed of 14m/sec is always ready to feed the welding line: straightening machine to produce precise cut to length cold drawn wires 4-12 diameter to any length up to 12 meters. BILDCO wire mesh machine have any flexibility to produce cross wire spacing from 50-400 meters. It can adjust the line to produce meshes with line wire spacing other than multiplies of 100/150 mm. The minimum spacing at (16+ 16 mm) line wire sizes is 150 mm (12+12 mm) for instance can be processed at 100 mm wire spacing. BILDCO wire mesh machine is the first one of its kind with flexible line wire spacing (and up to 16 mm) in the Middle East and of course can run British standard or create most common sizes according to market requirement. Cold rolling, wire mesh and straightening machines are networked to the manufacturer for any up gradation and trouble shooting. 
Efficient, innovative and quality solutions.
If you want to discuss a future project or you simply feel like talking to us, write us a message using the form below and we'll get back as soon as possible.